Looking to pick up some extra credits, get ahead, or catch up. Join us for summer school 2022!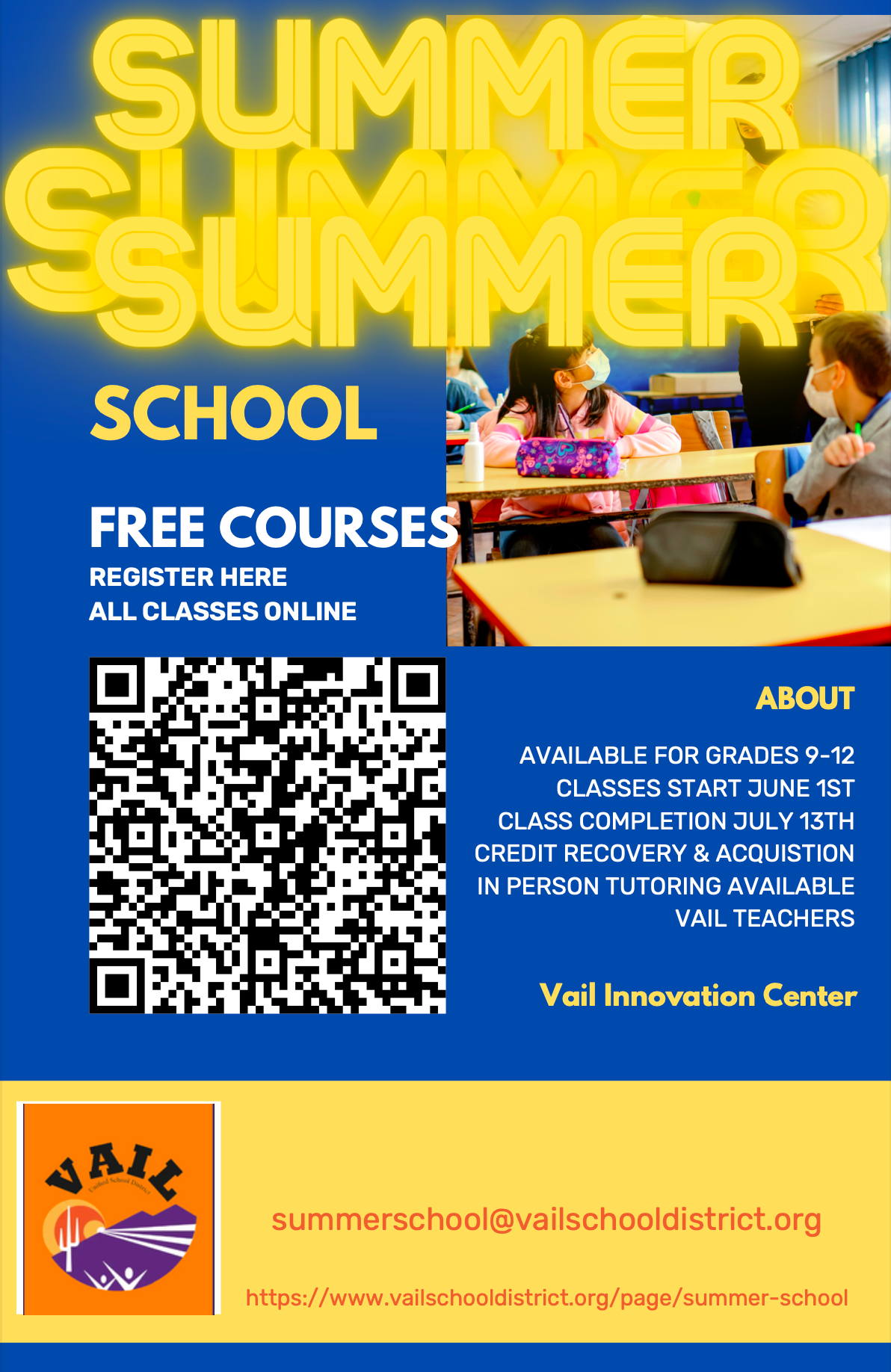 To register for Summer School all students must complete the registration and choose classes before May 26, 2022 to receive their class assignment by June 1st. The registration form is below. All students must also complete the orientation and quiz before the summer school session begins.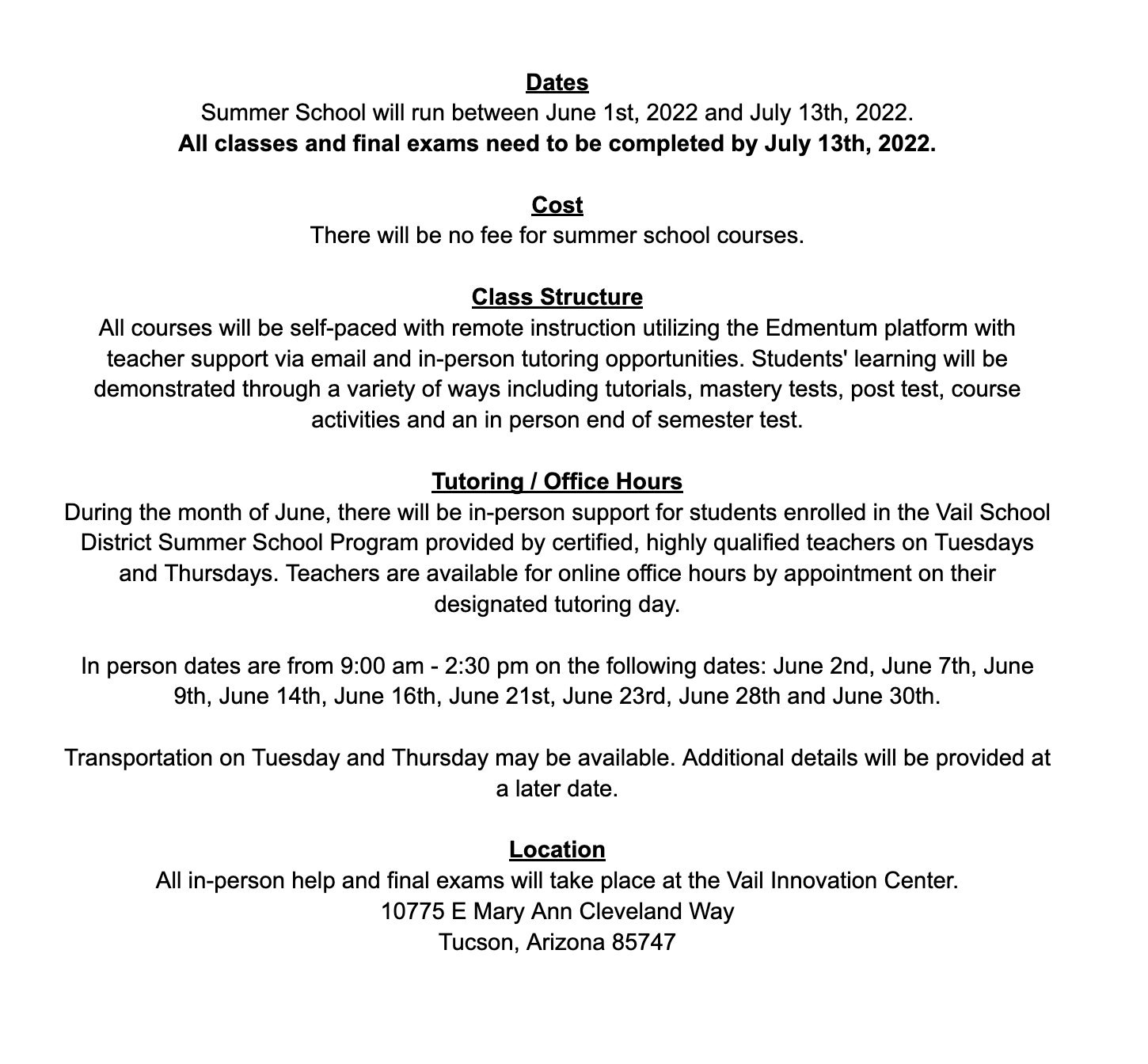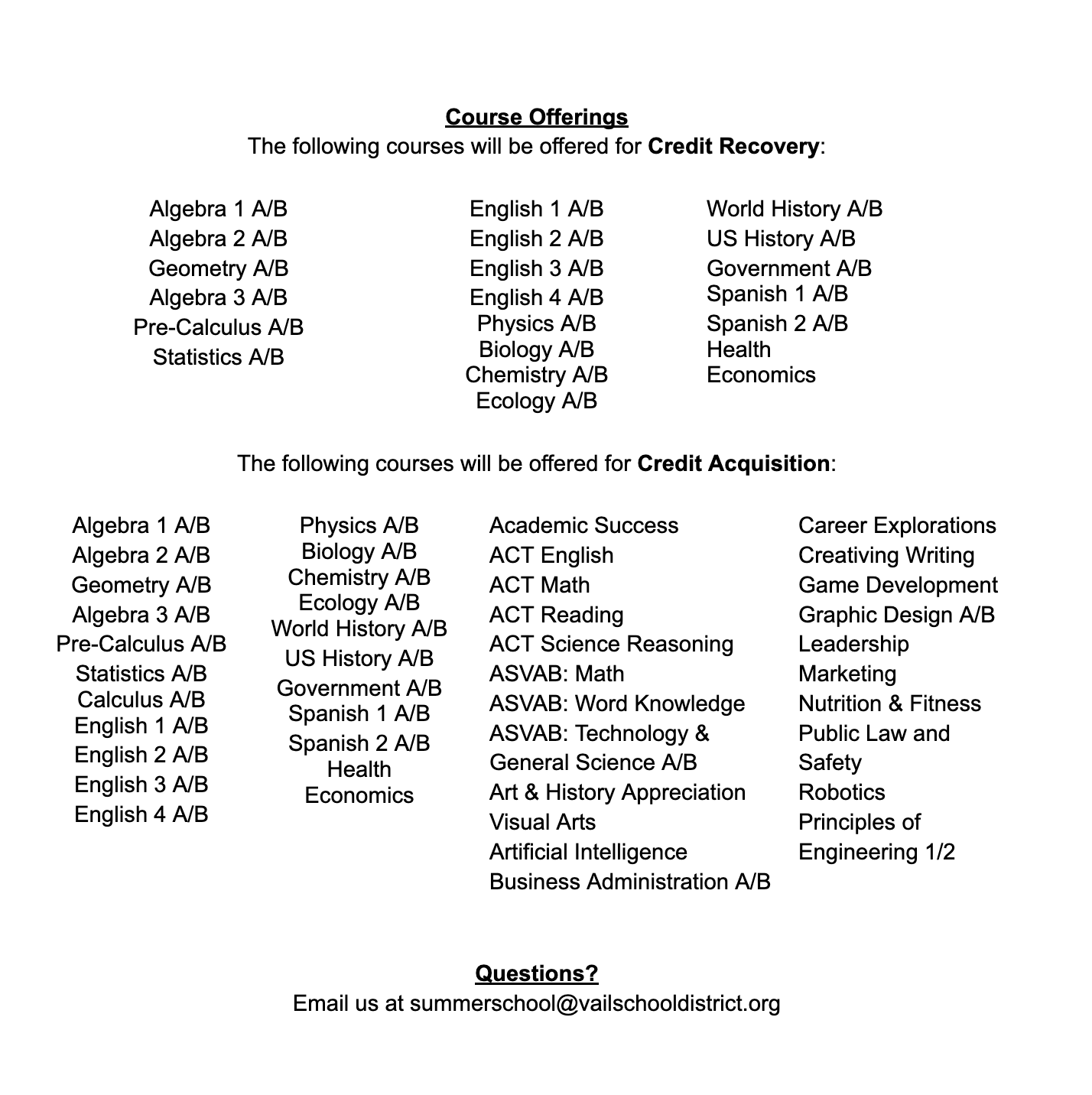 Click HERE to start your orientation and to take your quiz. Both must be completed before you begin your coursework.