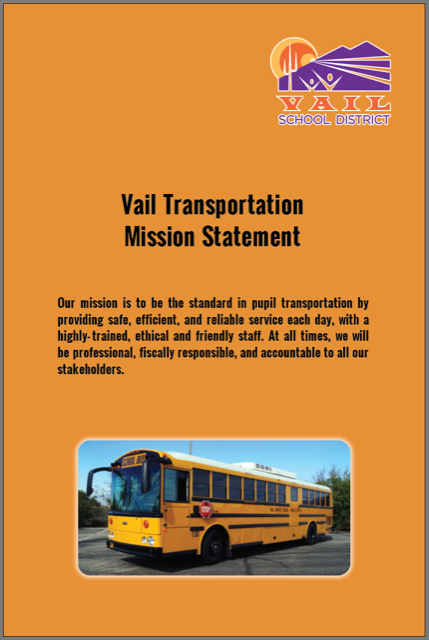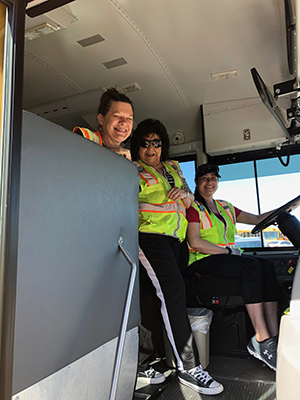 The Vail Transportation Department consists of: professional drivers, caring bus monitors, certified mechanics, friendly office staff, and supportive administrative leadership. Each member of our team is dedicated to excellence and to providing safe and dependable transportation for students.
Our well-trained drivers and monitors work with routers and dispatchers to create and maintain a safe driving experience for each passenger. They understand that encouraging students through positive reinforcement, and providing a safe and consistent social environment on each bus, not only fosters trust, but also helps to provide a successful riding experience for students.
In Vail Transportation, we focus on making connections with our students to help them understand that we are an important extension of their community. We are proud to be an integral part of a school district that has earned a distinct reputation for excellence. We embrace our support role in this shared effort to provide unparalleled service to the Vail community.
School buses are designed to be highly visible and are among the most safe vehicles on the road today. School buses have numerous safety features such as flashing lights, crossview mirrors, stop sign arms, and protective seating for passengers. School buses must pass rigorous crash standards and provide rollover protection features.
As the Vail community continues to grow, so will the Transportation Department. It will remain our mission to always provide safe and reliable transportation service to Vail students in the most efficient and cost-effective way.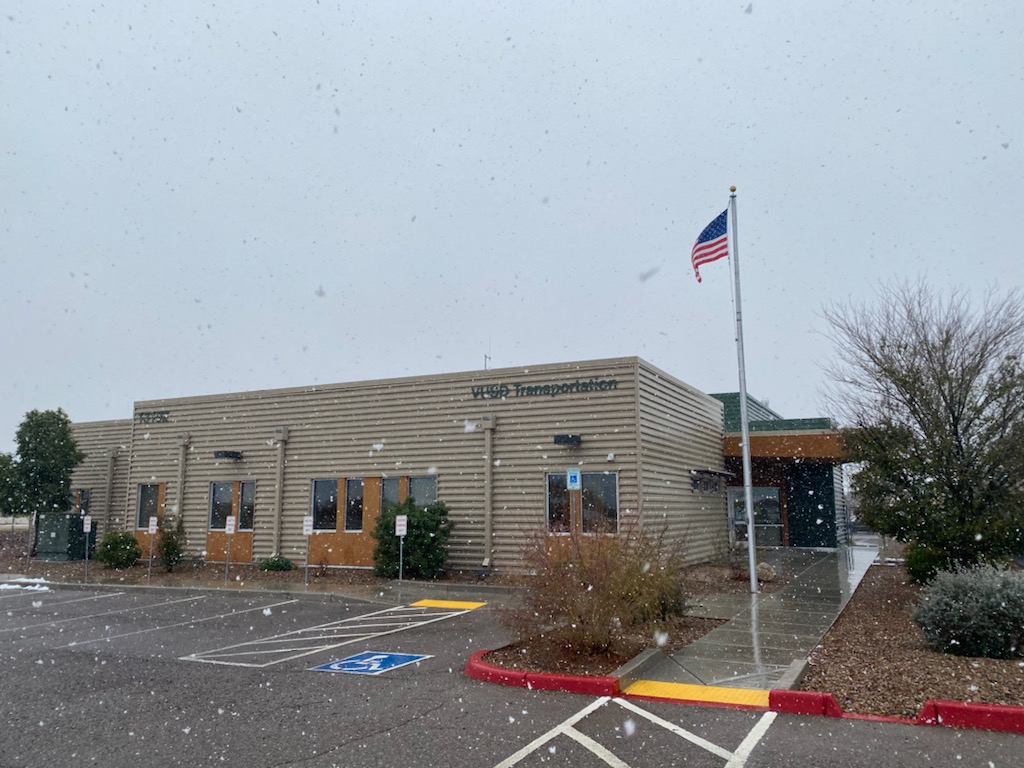 Parent Information, Bus Rider Expectations, and Out of Zone Bus Riders
School, Bus Route, and Attendance Boundaries
Kindergarten Roundup FAQs
Fun Facts about Transportation
There are approximately 120 staff in the transportation department.

Our drivers and buses cover over 8,200 miles a day.

We operate 50 regular routes and 18 special needs routes each day.

There are almost 1,900 bus stops in use throughout the school district.

We transport almost 4,000 students to and from school.

With seven certified mechanics, we maintain 90 school buses and dozens of school district vehicles.

We use over 300 new tires for our buses each year, and 260 tires a year for other district vehicles.

We have an in-house bus driver training program that can prepare trainees to become certified school bus drivers within 30 days.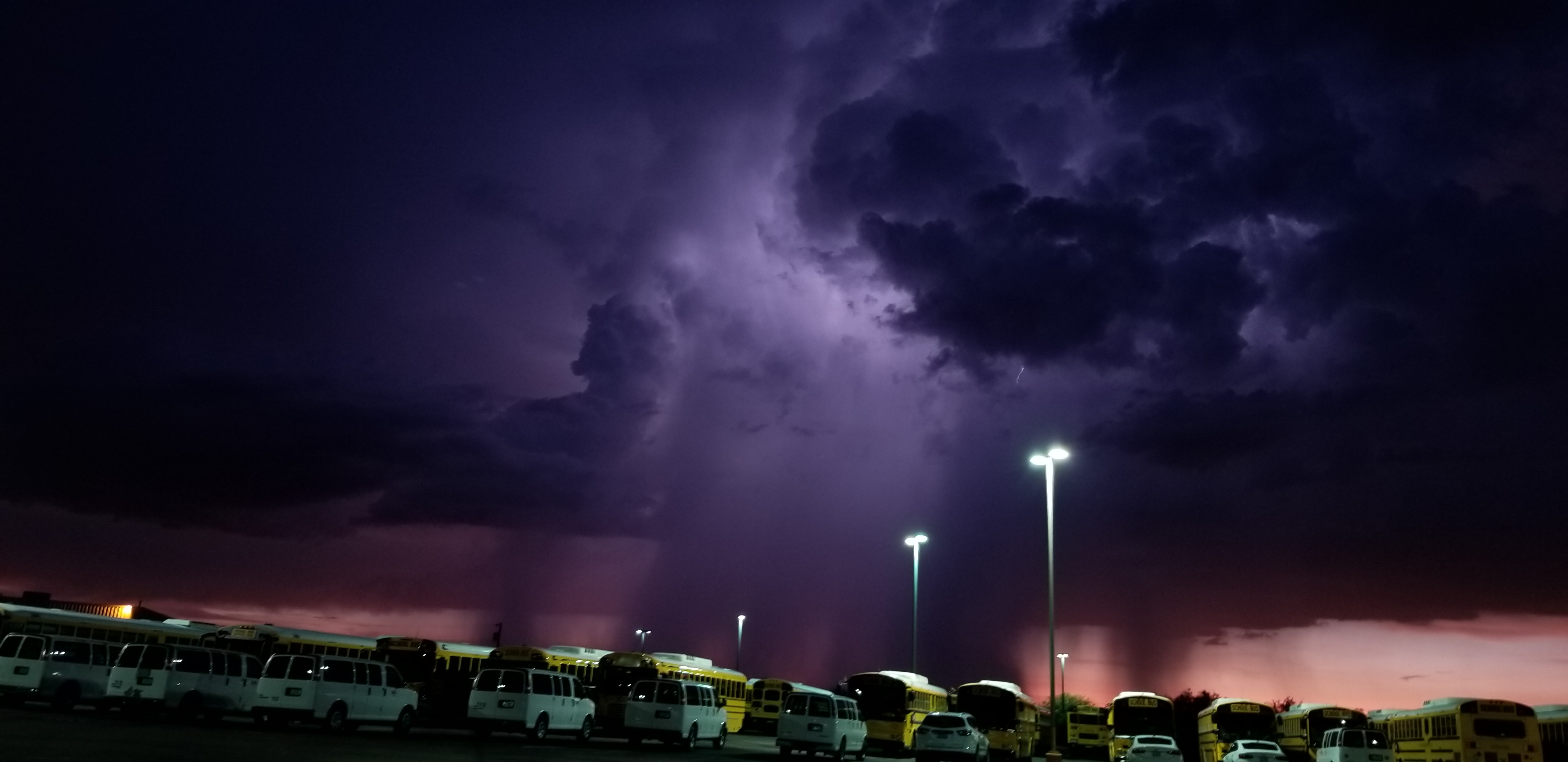 High School Transportation Zones
If you would like to check your home address, and see which Transportation Zone you live in, please click on one of the links below.