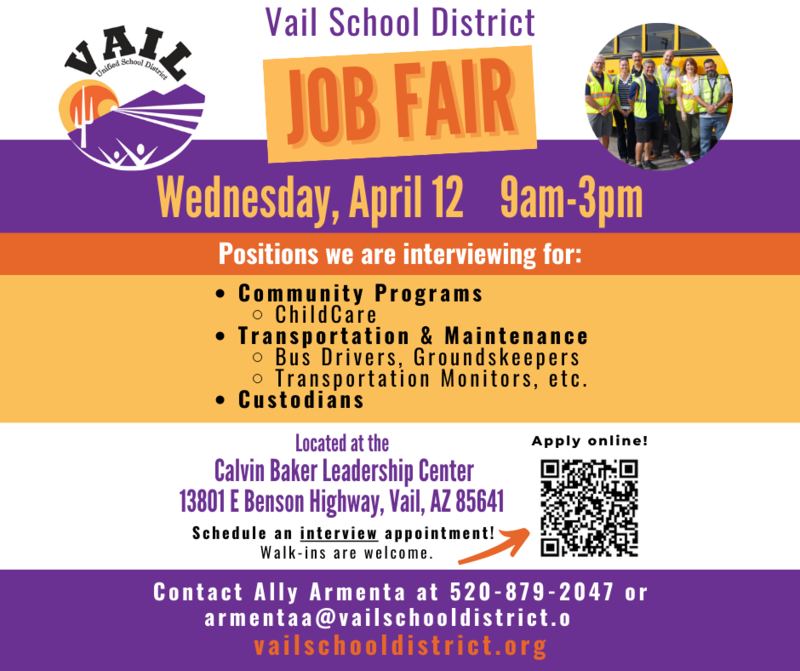 Join us for an in-person job fair!
For what positions? Community Programs (Childcare), Transportation & Maintenance (Bus Drivers, Groundskeepers, Transportation Monitors, etc.), Custodians
When? Wednesday, April 12, 2023 from 9 a.m. - 3 p.m.
Where? Calvin Baker Leadership Center - 13801 E Benson Highway, Vail, AZ 85641
Schedule an interview at https://booknow.appointment-plus.com/37yethng/
Get all the info you could possibly want at our human resources site including openings, salary guides, job descriptions, benefits information, and more at https://www.vailschooldistrict...
We can't wait to meet you!