Your child is 5 or will be 5 before September 1, 2023... so now what?
While there is still some time before the next school year starts, it is almost time to start the registration process so you are sure to get a spot.
Sending your child to school for the first time is so exciting, but we know it can be hard to let your little one leave the nest for the first time. Rest assured, the Vail School District is here to help you with this wonderful transition.
Here are some steps to remember:
1. First, determine which school your child will attend by going HERE.
2. Next, attend a Kindergarten Roundup. This is an open house event for incoming kindergarteners at your child's soon-to-be school. It is your chance to learn school-specific details, get a tour, meet teachers and staff, and get a taste of what kindergarten will look like. Please bring your soon-to-be kindergartener with you to this!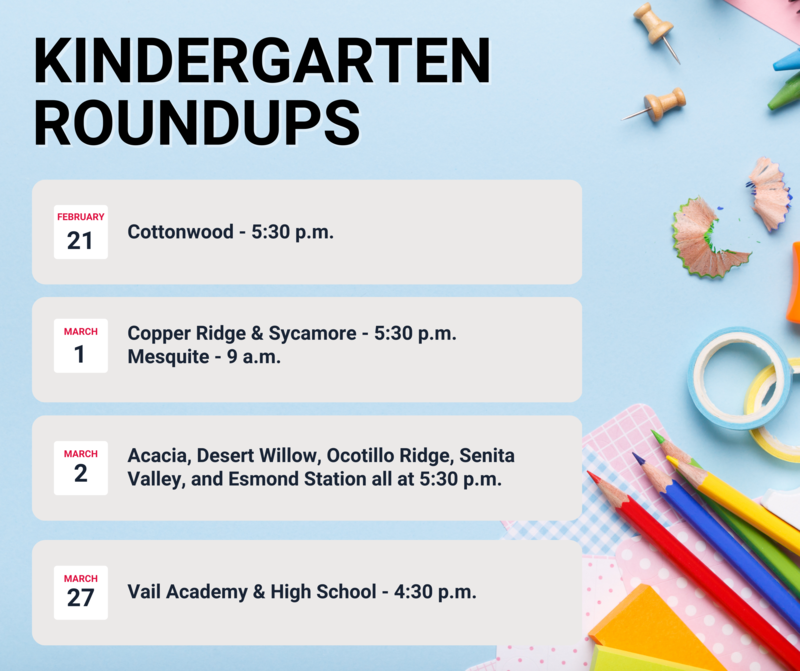 3. Now it is time to register! You will contact your specific school to fill out the enrollment paperwork digitally.
If you do not live within VUSD boundaries, go HERE for Open Enrollment information.
If you have any questions at all about this process, please reach out to your specific school's front office, and they will guide you.
We are so excited to welcome you into your new school district and hope to see you soon!