Join us and help us celebrate our amazing staff! Thank you VSD Foundation and Old Vail Road Arby's!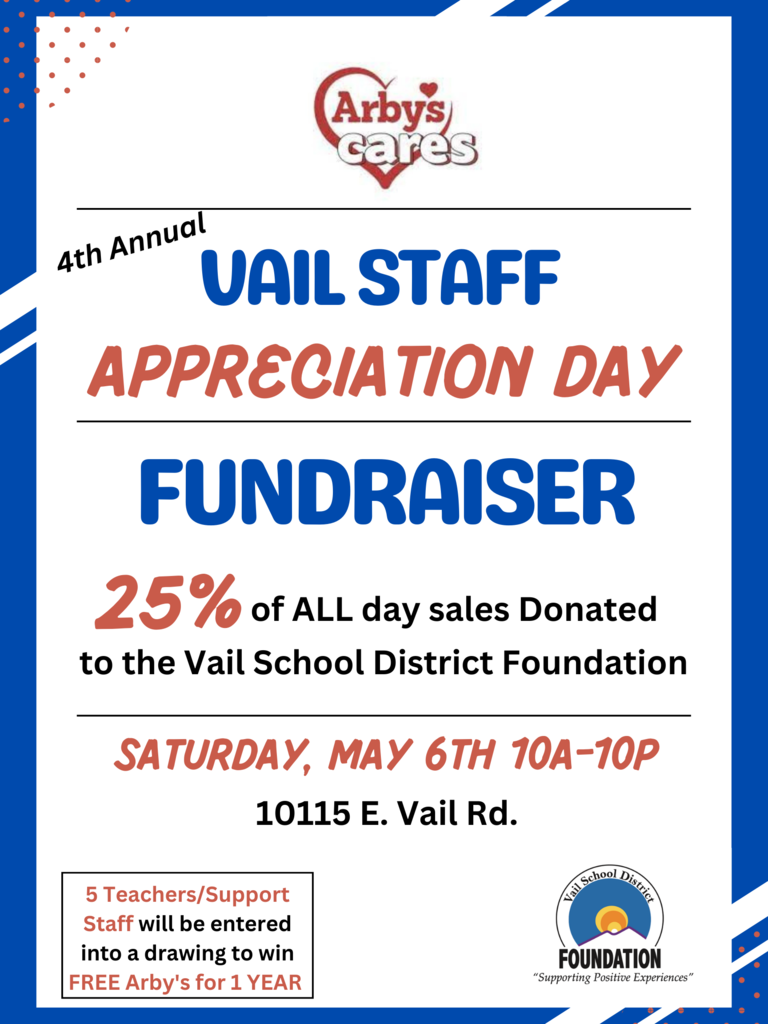 The Vail School District Foundation is hosting a Fall Break Kickoff this Saturday. If you aren't headed to Disneyland or the beach yet, come on out and join us for some great family fun! See you there!



Happening now! Vail is hard at work collecting school supplies at CHS to be distributed across the district. Swing by and help any way you can!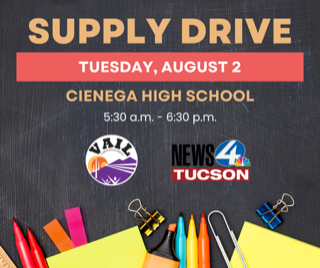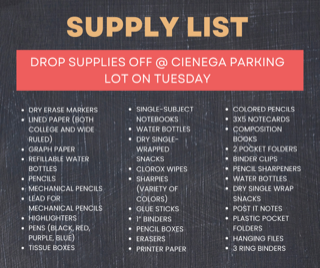 Don't forget to swing by Arby's for Teacher Appreciation Day this Saturday, May 7th for FREE food!







In honor of Martin Luther King, Jr. Day, offices across the district are closed. We'll be back on Tuesday, January 18th.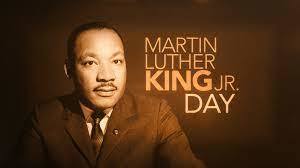 Have a wonderful and safe Thanksgiving!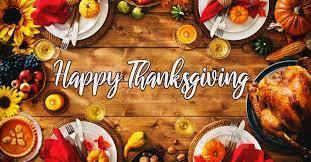 Tomorrow is the last day to cast your vote for Proposition 487. Drop Off Locations: Christ Lutheran Vail: 14600 E. Colossal Cave Road, Vail, AZ or Pima County Recorders office: 6920 E. Broadway Blvd. Suite D, Tucson, AZ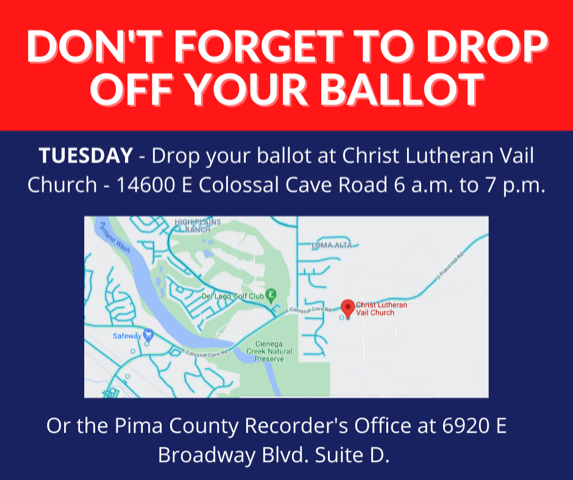 I-10 Update: All clear. I-10 is now open with some minor restrictions in the westbound lane. We are experiencing some late afternoon buses which may make a few buses a little bit late for their activities.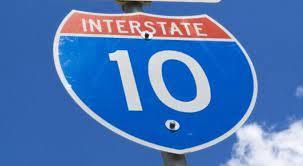 The latest on the I-10 closures situation: DPS estimates that the spill will be cleaned up by 3:15 p.m. Until then, traffic restrictions remain in place on I-10. Traffic is being diverted to surface streets which has created enormous congestion and delays. Most of the traffic north of Valencia Road is unaffected. It is almost a certainty that afternoon bus routes will be delayed, especially those around the Wilmot neighborhoods north and south of I-10. We are busy rerouting buses around this area.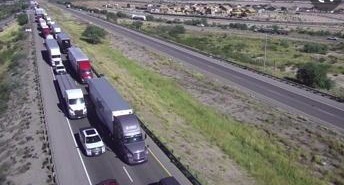 Heads up Vail families - I-10 is currently closed in both directions. If it is cleaned up by dismissal, things may be moving slowly. If not, things may not be moving at all. This will likely impact travel for students, parents, and staff. See pics for more details.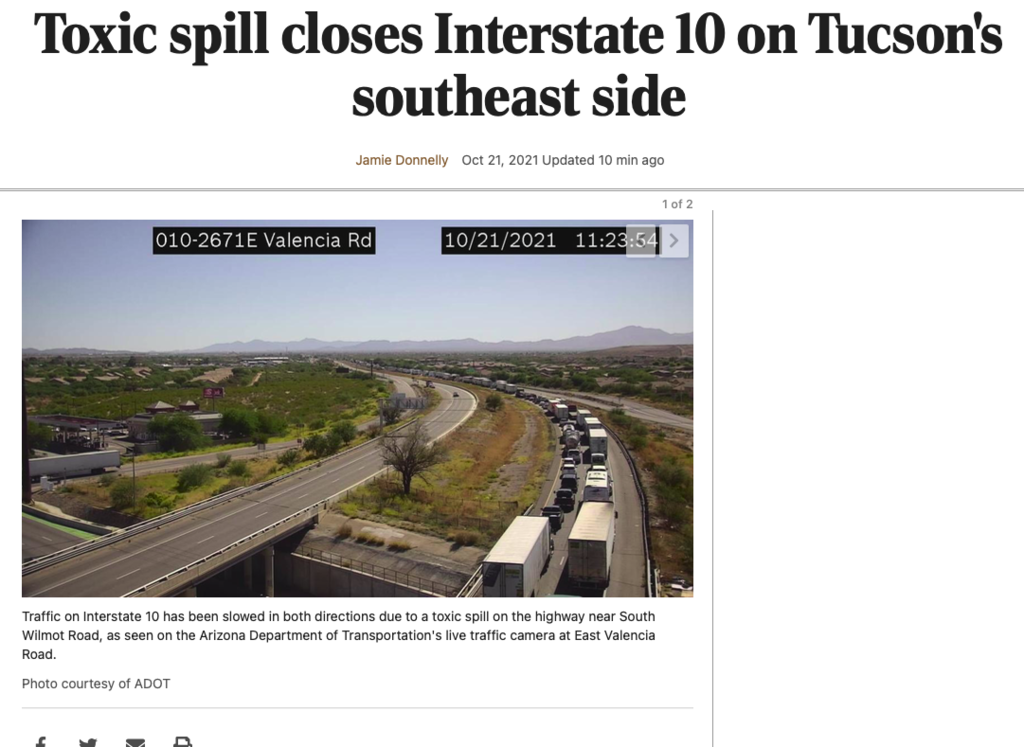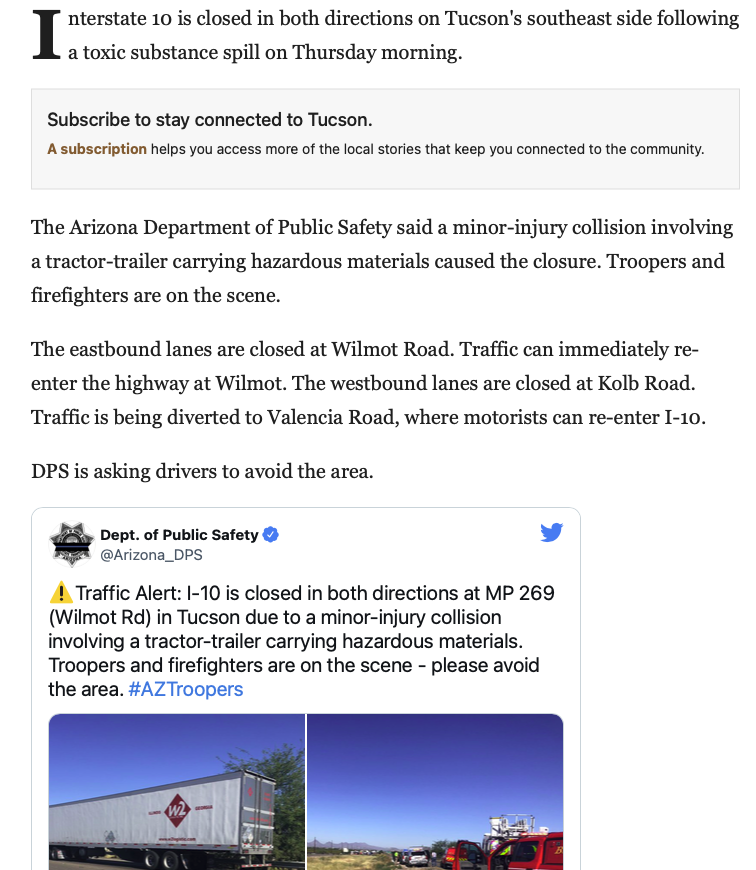 Time is winding down to nominate amazing teachers and staff for Vail Pride Day. Don't miss your chance to recognize someone who is making a difference by 10/25. Visit vailprideday.org today!